Jessica C Sieren, PhD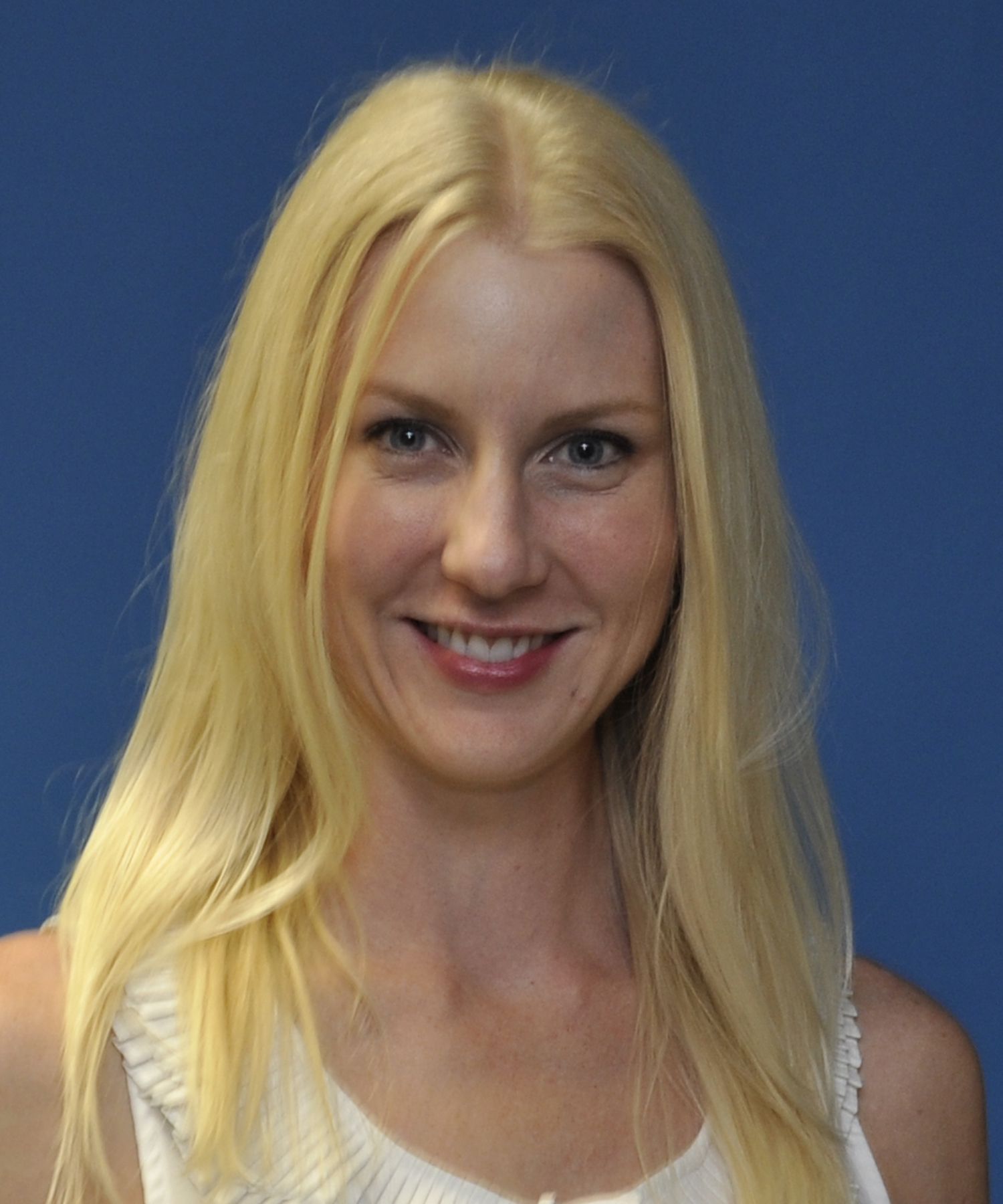 jessica-sieren@uiowa.edu
Education
BE, Flinders University of South Australia
BS, Flinders University of South Australia
PhD, University of Iowa
Academic Appointments
2001

Research Assistant, Department of Internal Medicine, University of Iowa, Iowa
2002

Project Engineer, Institute of Medical and Veterinary Science, Adelaide, Australia
2007

Product Analyst, VIDA Diagnostics, Iowa City, Iowa
2003 - 2008

Graduate Research Assistant, Department of Internal Medicine, University of Iowa, Iowa
2010

Assistant Research Engineer, Department of Internal Medicine, University of Iowa, Iowa
2011 -PRES

Assistant Professor of Radiology and Biomedical Engineering, University of Iowa, Iowa
2012 -PRES

Member, Environmental Health Science Research Center, University of Iowa, Iowa
Honors
2005

Graduate Student Senate Travel Grant, University of Iowa
2008

Travel Grant, Australian Lung Foundation
2008

Young Investigator Award (Oral Presentation), Australian Lung Cancer Conference
2009

Professional Development Award, University of Iowa
2013

Young Investigator Award (Oral Presentation), IASLC, 15th World conference on Lung Cancer
2014

Scientific Show Stopper, Journal of Clinical Investigation
2015

Donald D. Dorfman Research Award
Research Summary
As a biomedical engineer, Dr Sieren has a strong background in medical imaging and image processing. As Associate Director of the Iowa Comprehensive Lung Imaging Center (I-CLIC), Director of the Developing Tumor Imaging Shared Research Resource within the Holden Comprehensive Cancer Center (HCCC) and member of the Iowa Institute of Biomedical Imaging (IIBI), she is an active and involved member of the biomedical imaging research community. Her research experience includes pulmonary imaging, both with computed tomography (CT) and magnetic resonance imaging (MRI) and associated image processing approaches for analysis. Current areas of research focus include: (1) Multivariate computer aided diagnosis systems for pulmonary nodules, incorporating clinical, imaging and biomarker derived features. (2) Lobar co-localization between quantified indicators of Chronic Obstructive Pulmonary Disease in computed tomography and cancer. (3) The development and phenotyping of large animal cancer models for advancing and validating medical imaging protocols as well as monitoring therapeutic response. (4) Optimization and validation of CT derived measures of Chronic Obstructive Pulmonary Disease.
Contributions
Dr. Jessica Sieren, PhD has developed approaches to perform multi-scale investigations of lung cancer content and representation in in-vivo medical imaging data. Medical imaging technology, such as computed tomography (CT) and magnetic resonance (MR) imaging, has advanced rapidly over the past decade - however much of the information captured in these datasets in underutilized clinically. For cancer application, a hurdle in truly exploiting the quantitative data captured in CT is the over-simplification of the 'ground truth' from a complex, volumetric biomass to a diagnostic label extracted from the pathology report (i.e. poorly differentiated adenocarcinoma or histoplasmosis, etc.). Her work in this area has focused on developing methods to link three-dimensional, segmented histopathology with non-invasive imaging data and assess the ability of the imaging data to represent the histological content of the tumor.
More recently, she has applied the knowledge gathered through the aforementioned studies to focus on CT based computer aided diagnosis (CADx) strategies. With the advent of lung cancer screening with CT there is an increased need for improvements to be made in the utilization of medical imaging to not only detect pulmonary lesions but to increase the specificity of the test to distinguish benign from malignant lesions (without requiring invasive procedures of repeated CT imaging). The group has designed an approach that includes extensive CT based feature extraction not only from the pulmonary nodule but also the surrounding lung parenchyma with promising preliminary results. They are working on further testing and validation of this algorithm and also have an interest in using this tool in an exploratory way to determine CT features indicative of treatment response and patient outcome.
A significant challenge in advancing medical imaging for cancer applications is the ability to perform controlled comparative studies, combined with validating bio-specimens, in a human cancer patient cohort. Recently the group published the first genetically targeted (TP53) porcine cancer model with confirmed cancer development. They expect this model will be very advantageous to advancing medical imaging diagnostic techniques, surgical interventions and pharmaceutical treatment delivery and monitoring using approaches that can be directly transferred to human patients. This is due to the greater similarity in size, metabolism, etc. between pigs and humans than other animal cancer models. She has also applied medical imaging techniques to phenotype other large and small animal models of human disease.
Another aspect of her research has been utilizing computed tomography and micro-CT imaging to explore lung disease etiology and subtypes. Of specific interest is quantitative CT based assessment of chronic obstructive pulmonary disease (COPD). She is motivated to explore this area due to the known increased risk of lung cancer associated with this disease. In addition to COPD, she has collaborated with other investigators to provide qualitative, in-vivo analysis of lung
Ongoing Research Support
2012/08/01-2016/12/31
5R01HL112986-02, NIH/NHLBI
Hoffman, Eric(PI)
Multi-Center Structural & Functional Quantitative CT Pulmonary Phenotyping
This proposed bioengineering research partnership seeks to take advantage of the emerging acquisition technique of multi-spectral computed tomography (currently dual energy CT:DECT), careful evaluation of dose lowering methods, and novel approaches to statistical cluster analysis to expand the biomarkers used in multi-center studies to identify sub-populations of lung disease.
Role: Co-Investigator
2014/03/01-2015/09/31
2014-MI-01-01-C00214927, Siemens Medical Solutions USA, Inc.
Sunderland(PI)
Quantitative Assessment of Minimal Detectable Disease in N1-N1 Head/Neck Cancer
This project investigates, specifically, FDG PET/CT imaging of head and neck cancers, which are most frequently squamous cell carcinomas. It is anticipated that conclusions regarding minimum lesion detectability from this project will have a certain level of applicability to other squamous cell cancers imaged with FDG PET/CT.
Role: Co-Investigator
2012/07/01-06/30/2015
LCD-220717-N, American Lung Association
Sieren, Jessica(PI)
Regional Computed Tomography Derived Biomarkers for Lung Cancer Risk Assessment
This project proposes to examine the mechanistic, structural relationship between COPD and lung cancer using imaging biomarkers extracted from CT data. The CT derived biomarkers will include global (whole lung) and regional (lobar or sub-lobar segments) lung measurements (airway and parenchymal). CT derived geometries will be used to develop computational fluid dynamic modeling to examine sub-lobar particle transport and deposition with relation to lung nodule location.
Role: Principal Investigator
2014/12/01-2015/11/30
ACS-IRG, American Cancer Society
Sieren, Jessica(PI)
Data mining chest CT: Image feature extraction for translating early lung nodule detection into early diagnosis
The goal of this project is to examine the utility and clinical impact of data mining chest CT scans to improve non-invasive diagnosis of lung nodules, decrease follow-up radiation exposure and cost.
Role: Principal Investigator
2015/04/01-2016/03/31
Pilot Award, HCCC Sarcoma Multidisciplinary Oncology Group
Sieren/Quelle(Co-PI)
Tumorigenesis in a Porcine Sarcoma Model
A pilot grant to develop preliminary data in a highly penetrant in vivo porcine model of sarcoma, incorporating x-ray irradiation exposure and genetic mutations of TP53. Characterization of resultant tumors will include medical imaging, histopathology, and molecular analysis.
2015/02/17-2016/02/16
S10OD018526, NIH/NHLBI
Hoffman, Eric(PI)
Ultra-low Dose, High Speed, High Resolution, Multi-spectral, Multi-Source MDCT Scanner
High End Instrumentation Grant: Siemens Somatom Definition Force CT scanner.
Role: Major User
2015/08/01-2016/07/30
Fellowship, ICRU
Sieren, Jessica(PI)
Funding for Nicholas Koehn
Stipend to support research by undergraduate students at the University of Iowa
Role: Principal Investigator
201/07/01-2017/06/30
S10OD018503, NIH
Sieren, Jessica(PI)
Non-destructive multi-scale micro-CT imaging system
High End Instrumentation Grant: Xradia VersaXRM-520 nondestructive, multi-scale micro-CT system
Role: Principal Investigator
2015/08/01-2018/07/30
Synodos for NF1, Children's Tumor Foundation
Weimer/Meyerholz(Co-PI)
The NF1 Porcine Model Collaborative Research Program
Our consortium has developed a novel porcine model that mimics the human neurofibromatosis type 1 NF1 mutation that will serve as the focus for this Children's Tumor Foundation Synodos for NF1 proposal. The primary mission of the NF1-PRP will be to use this innovative tool in an overlapping three-pronged research collaborative to accelerate translational and preclinical NF1 research. In this consortium I will lead the 'Medical imaging for tumor characterization and longitudinal surveillance' project.
Role: Co-Investigator
Completed Research Support
2013/02/01-2015/03/31
P30ES005605, NIH/NIEHS
Thorne(PI)
Environmental Health Sciences Research Center
The EHSRC Career Development Award provides support for recruitment of talented junior investigators (named Associate Members) committed to research in the environmental health sciences by providing salary and research support, facility access, and mentoring by senior EHSRC members.
Role: Associate Member
2013/10/01-2014/09/31
Pilot Award, HCCC Thoracic Multidisciplinary Oncology Group
Sieren, Jessica(PI)
Multi-parameter Computer Aided Diagnosis Schema for Lung Cancer: Exploring Clinical Performance
This project is investigating the clinical suitability of a novel computer aided diagnosis algorithm for lung cancer characterization.
Role: Principal Investigator
2012/06/01-2013/05/30
Pilot Award, Institute of Clinical and Translational Science
Sieren, Jessica(PI)
Medical imaging for phenotyping novel porcine cancer models
This research study is designed to develop CT and MR imaging methodologies to phenotype tumor development in two, innovative large animal cancer models.
Role: Principal Investigator
2007/08/01-2013/04/31
R01CA129022, NIH/NCI
Kline(PI)
Precise Correspondence of 3D Pathology with Radiological Features in Lung Nodules
The goal of this study is to gain increased understanding of the content and representation of lung cancer nodules through establishing a process to gain volumetric histopathology cross-registered in-vivo and ex-vivo computed tomography datasets.
Role: Co-Investigator
2012/04/01-2013/04/31
Young Investigator Award, ACRIN
Sieren, Jessica(PI)
Imaging biomarkers for understanding the mechanistic relationship between COPD and lung cancer
The major goal of this project is to quantitatively analyze CT data for a 75 subject (25 diagnosed cancer nodules, 25 benign nodules, 25 no lung nodules) sub-population from the National Lung Screening Trial and to examine the mechanistic relationship between COPD and lung cancer.
Role: Principal Investigator
Center, Program and Institute Affiliations
Environmental Health Sciences Research Center
Holden Comprehensive Cancer Center
Institute for Clinical and Translational Science
Iowa Comprehensive Lung Imaging Center (I-CLIC)
Iowa Institute for Biomedical Imaging